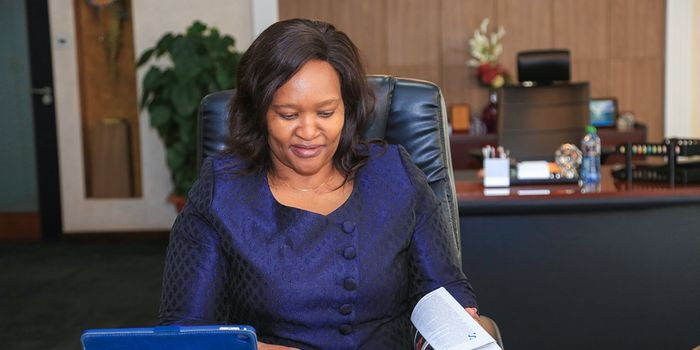 Rebecca Miano: Profile of a Named Business Guru in Ruto's Cabinet
Rebecca Miano has been appointed cabinet secretary of the East African Community, joining several female leaders in President William Ruto's cabinet.
Miano's roles include building partnerships with other East African communities, discussing and overseeing policies that allow the free movement of goods, people, labor, services and capital from one state to another.
The new East African Community CS is currently the Managing Director and Chief Executive Officer (CEO) of Kenya Electricity Generating Company PLC (KenGen), a position she has held since October 2017.
Rebecca Miano, CEO of Kengen
Case
His profile
Miano has accumulated more than 30 years of experience in the energy sector, which has earned him recognition on the continent as a business leader.
The award-winning business guru is an expert in different fields, including the renewable energy sector, structuring global business projects and developing regulatory frameworks for sustainable development.
Miano is also credited with other areas including business law, corporate governance and policy development.
"She is focused on growing KenGen's footprint in geothermal development across Africa, and under her leadership the company has successfully implemented several major geothermal projects on the continent," KenGen describes.
Notably, Miano also founded the Pink Energy Forum at KenGen to address women and gender parity to bridge the gap within the company.
Miano Awards and Accomplishments
Miano has been recognized by different global institutions, celebrating its contribution to the energy sector. In November 2019, she was appointed to the Global Compact Network Board of Directors.
Seven months later, in July 2020, she joined the World Bank Group's Advisory Board on Gender and Development.
She has also served on the finance committee of the National Council of Churches of Kenya (NCCK) and is a member of several boards besides chairing the giant Stima Sacco Board.
In 2010, KenGen's CEO won the Corporate Secretary of the Year award in the Champions of Governance Awards series.
His exemplary leadership saw former President Uhuru Kenyatta confer on him the Moran of the Order of the Burning Spear (MBS) in recognition of his outstanding service to the nation in 2019.
Miano was also celebrated among the top 100 female CEOs by Reset Global People in partnership with Pulse and Avance Media, named one of the top 25 influencers in Africa in 2021 by the African Energy Chamber.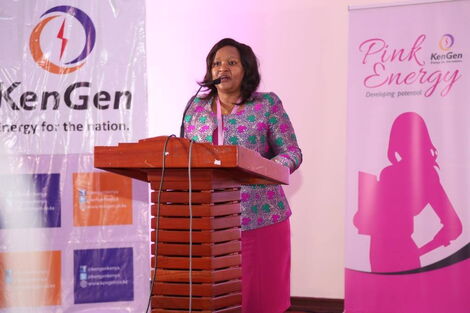 File image of KenGen MD Rebecca Miano speaking at a past event
Facebook
Education
Miano holds a Bachelor of Laws (LLB) and a law degree and post-graduate studies in comparative law.
The business guru completed Strathmore University's Advanced Management Program in 2010.
Miano is also a Chartered Public Secretary of Kenya and a Fellow of the Institute of Chartered Public Secretaries of Kenya (ICPSK) and the Law Society of Kenya (LSK).