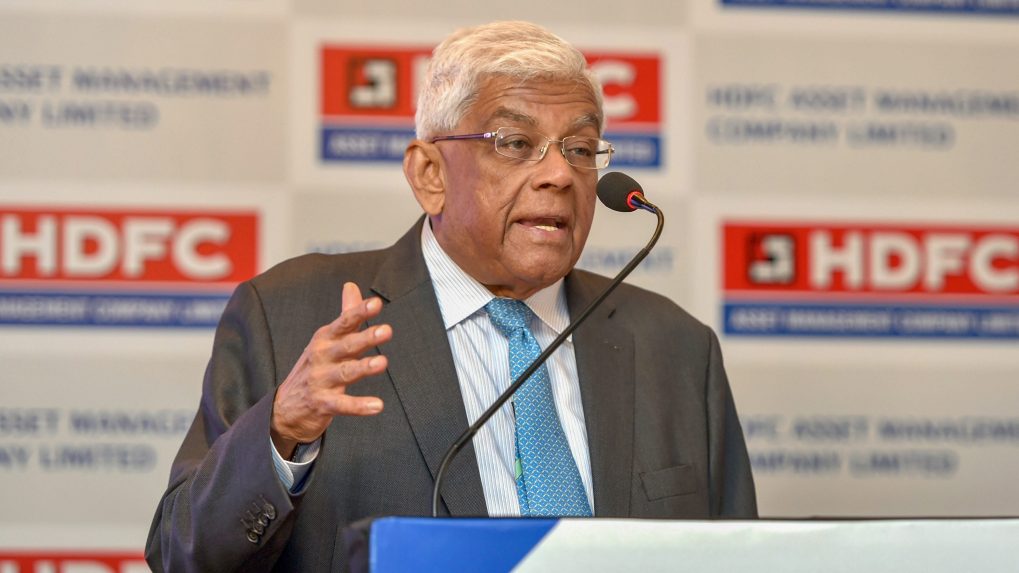 Company secretaries should embrace the "culture of speaking"; Keep an eye out for Co'S Group Biz Too: Deepak Parekh
Advocating the need for strong corporate governance practices, renowned banker Deepak Parekh urged corporate secretaries to embrace the "culture of speech" as well as differentiate data and information to enable members of the board. board of directors to act constructively on developments. The judgment of company secretaries is sacrosanct and they are the bridge between understanding the expectations of the regulator and the actual functioning of the board, said Parekh, chairman of HDFC.
Amid the cases of corporate wrongdoing that have come to light in recent times, Parekh, who was also a key person in leading the revival of Satyam Computer Services, then a victim of fraud in 2008, said that in generally, the top listed parent company gets all the attention and compliances tend to be in good order. "But invariably, it's the myriad of smaller, unlisted subsidiaries and associates that tend to be less scrutinized and that's where the weak spots lie. Unethical practices, out of sight. audience, usually occur at these levels. Real regulatory gaps also occur at these levels. So take a deep and holistic look at your group structure. "… your overall compliance is only as good as your link. the weakest, "he noted.
Speaking at the 21st ICSI National Awards for Excellence in Corporate Governance on Saturday, Parekh stressed the clarity of communication with the board. "It's easy to dump huge volumes of files and data and think you've ticked the compliance box. Recognize the difference between data and information that can empower board members to take action or react constructively and proactively, "he noted.
Urging company secretaries to embrace a "culture of the talk", Parekh said "doing what the board or management want" is perhaps the worst trait to have as a company secretary . "You are aware of a lot of discussions and it is your responsibility to lay it out in black and white if you feel the picture is going wrong. The vision is always 20/20 in hindsight. Hold on. Yes, that is. is always easier to say than But don't forget that speaking is also watching the backs of your management and independent directors, "he stressed.
Without mentioning specific cases, Parekh, a well-respected business leader, said that in the banking sector in particular, there has been repeatedly assurance that there will be no exceeding of the 3Cs – the CBI, CVC and CAG and yet "loopholes in the law continue to hold innocent people to ransom". If internal governance structures are strong, key leadership incentives are reasonable and companies are responsive to their stakeholders, Parekh said, then they are less likely to find themselves in murky waters with shareholder activism.
"Yet boards of directors and companies can be susceptible to irrational or disruptive activism," he said.